• PLEASE NOTE: OUR BURLINGTON LOCATION IS TEMPORARILY CLOSED FOR IN-STORE SHOPPING •
As if there wasn't already enough happening in the news today!

Get your noise maker and party hat ready because…
We'll be going live on Instagram from our Hue La La studio at 8pm EST for an hour of confetti tossing, cocktail mixing, and booty shaking. Plus, we'll be joined by a line-up of fabulously familiar faces to help us raise a glass and share some laughs with you. And did I mention that one of the BIGGEST. HOLLYWOOD. CELEBS. EVER. might (fingers crossed) be joining us?!?!?


You know the game "Six Degrees of Kevin Bacon"?

Well, no... Kevin Bacon won't be at our virtual launch party (that I know of, but one can dream), however I do have one-ish degree to Ryan Gosling!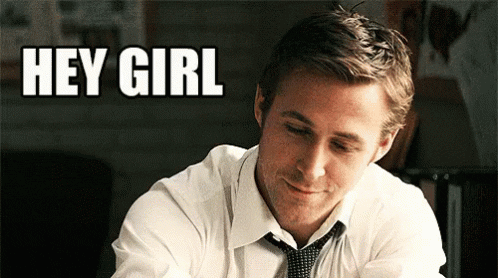 If you've heard this story already, humour me...

Once upon a time (not in Hollywood), there was a sweet and innocent *smirk* 16 year old girl working at an adorably cute decor shop in Burlington, Ontario. One day, a tall, skinny boy with a mushroom haircut came into the shop looking to buy his Mom a gift for her birthday... or Mother's Day... or something. I digress! This Burlington boy was quiet and shy despite his big personality on the small screen as an actor in the famed teen TV series "Breaker High". The shy boy asked the sweet girl for help picking out a gift, and the sweet girl recommended a strawberry kiwi candle that was red and green, and covered with what looked like weird, powdery icing sugar. The shy boy bought the candle, and they both separately lived happily ever after. The end.

And if it isn't already pathetically obvious... I'M THAT GIRL!
And RYAN WAS THAT BOY!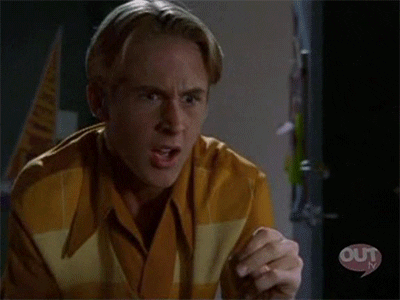 Now, if you think I'm a creep for remembering the granular details of our exchange, it has less to do with the fact that is was Ryan Gosling, and EVERYTHING to do with the fact that I was OBSESSED with that strawberry kiwi candle! As fugly as it was to look at, it smelled amazing and I recommended it to everyone!

So, now that I have my own decor shop, I feel that it is only fitting that I invite Ryan back to Burlington to sniff some more candles! He hasn't responded to our invitation yet, but we have very high hopes that he'll be a guest at our virtual party on Friday! ...#RyanInHueLaLaLand

Keep your eyes peeled on your inbox later this week ahead of Friday's launch for Ryan RSVP updates AND for an exclusive gift only for members of our Hue La La crew... that's YOU!

Before I slide back into party planning mode, could I ask a wee favour? A party is only fun when there are lots of party guests to share the excitement with, so if you have a friend or two that you'd like to invite to our party, forward this email along to them so they can join our mailing list and get our exclusive gift too! The more the merrier!

Hope to see you at the party on Friday!
Continue reading
Comments